Recognized experts in Internet Marketing and Technology, Christy & Craig Delger are able to generate maximum exposure for their real estate listings. The result: according to ListHub, their listings outperform 98% of the market.
---
MARKET LEADING LOCAL WEBSITES
Christy and Craig capitalize on a sophisticated multi-site Internet strategy to generate maximum exposure for their listings. They own and operate numerous market leading websites for the primary real estate segments in Southwest Montana. Here are a just a few:
---
INTERNATIONAL EXPOSURE WEBSITES
Delger Real Estate provides international online exposure for their listings and advertising opportunities on national and international real estate websites like Zillow, Wall Street Journal, and New York Times.
---
REGIONAL PRINT PUBLICATIONS
Delger Real Estate advertises their listings in regional print publications like Bozeman Daily Chronicle, Homes & Land, and Park + Life.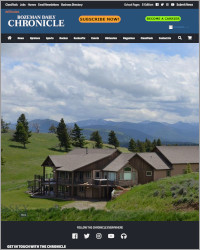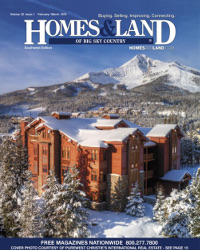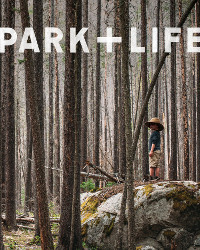 ---
SOCIAL MEDIA MARKETING
Substantial exposure for their real estate listings are generated on leading social media networks. Christy and Craig have years of experience designing and managing successful social media marketing strategies. Their proprietary data analytics tools allow them to track the progress, success, and engagement of their social media advertising campaigns.