REAL ESTATE MARKET REPORTS
Our Real Estate Market Reports provide important information about Bozeman Real Estate Market Trends. In order to make intelligent buying and selling decisions you need to understand price trends, and trends on the supply of property for sale in the market. Delger Real Estate's Market Reports provide an overview of these trends for leading real estate markets in Southwest Montana.
These reports are organized into the following market areas: Bozeman Real Estate Reports, Big Sky Real Estate Reports, and Belgrade Real Estate Reports. Please contact us if you have questions about this data, or if you would like this data for a specific area of Bozeman, and for a specific price range.
IS BOZEMAN IN A HOUSING BUBBLE?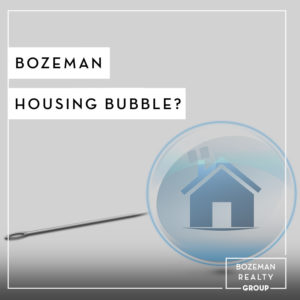 This is frequent question we get asked and is a common concern among buyers. Looking at the Median Price, and Price Per Square Foot charts in the Market Reports linked to at the top of this page it is easy to come to the conclusion that Bozeman is in a housing bubble.
Just like the stock market, the Bozeman Real Estate Market is complicated, and highly dynamic. Some areas of the market may be experiencing weakness, while other areas continue to be strong. Our Bozeman Real Estate Experts look at 4 Key Market Indicators to determine if Bozeman is in a housing bubble.
View our article titled Bozeman Housing Bubble to learn more about this topic.
EXPLORE HOW WE ARE USING DATA SCIENCE TO TRANSFORM REAL ESTATE
We are building and deploying analytics and data science driven solutions, resulting in industry-leading innovations. Our Proprietary Technology Platform transforms multiple data sources into concise, game-changing findings. Our data reports present a wealth of information at your fingertips. Key metrics for market segments can be viewed at-a-glance, with detailed reporting available for deeper analysis.
The real estate market reports listed above are just a small sample of the market data we have available. Contact us for additional information.
In the last 2 years humans have generated more data than they have in the history of mankind. To put that into perspective you need to consider that humans have been around for over 200,000 years!" Craig Delger